Dutch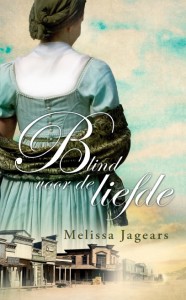 Neil Oliver is een man van weinig woorden en veel bezit. Wanneer hij te horen krijgt dat zijn afnemende gezichtsvermogen tot blindheid kan leiden, weet hij dat hij iemand nodig heeft aan wie hij zichzelf en zijn zaken kan toevertrouwen.
Helen Barker heeft twintig jaar al haar tijd gestopt in het opvoeden van de kinderen van haar zus. Nu de jongste het nest verlaten heeft, heeft ze weinig meer omhanden dan lezen en naaien met als enig lichtpuntje in haar bestaan de diepgaande gesprekken met Neil over de Bijbel of de preek. Als hij haar vraagt een verstandshuwelijk met hem aan te gaan, grijpt ze de kans om haar bestaan als oude vrijster achter zich te laten met beide handen aan, ondanks Neils teruggetrokken levensstijl.
Zullen beiden hun oude, vertrouwde gewoonten opzij kunnen zetten om erachter te komen hoe ze elkaar kunnen liefhebben als het delen van woorden en gevoelens niet zo vanzelfsprekend is?
De novelle Blind voor de liefde kan worden gezien als laatste deel van de serie Onverwachte bruiden. Eerder verschenen De brief, Een bruid om van te houden, Een bruid op bestelling en Een bruid voor het leven.

In de steek gelaten door zijn postorderbruid heeft Silas Jonesey een hevige strijd moeten leveren om een patroon van slechte keuzes te doorbreken. Zijn gebeden om hereniging lijken nu eindelijk verhoord te worden, want zijn weggelopen vrouw heeft hem ingelicht over haar verblijfplaats.
Kate Dawson zou een postorderbruid worden, maar toen ze erachter kwam dat ze misleid was door haar aanstaande bruidegom, is ze als schooljuf gaan werken. Als de moeder van een leerling overlijdt, denkt Kate de zorg voor de negenjarige Anthony op zich te zullen nemen – totdat er plotseling twee mannen opduiken in de stad die beiden beweren de vader van de jongen te zijn.
Silas ziet dat Anthony van Kate houdt, en roept daarom haar hulp in om contact te krijgen met de jongen en voor de rechtbank zijn vaderschap te bewijzen. Hun gemeenschappelijke belangstelling voor Anthony leidt tot belangstelling voor elkaar, en Silas en Kate denken voorzichtig hun moeizame begin achter zich te kunnen laten. Maar geen van beiden is voorbereid op de geheimen en verwondingen uit het verleden die nog aan het licht moeten komen. Kunnen de verwonde harten van Silas, Kate en Anthony hen samenbinden, of zullen ze door alles wat er tussen hen in staat hun hele leven eenzaam blijven?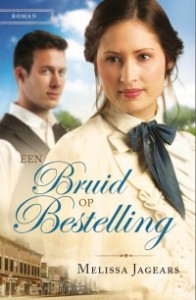 Postorderbruid Eliza Cantrell verheugt zich erop haar toekomstige echtgenoot te ontmoeten en samen met hem zijn slechtlopende winkel nieuw leven in te blazen. Om hem te verrassen reist ze een week eerder dan gepland naar hem toe. Dat pakt echter niet goed uit: onderweg wordt ze beroofd van haar bruidsschat, en bij aankomst blijkt haar verloofde Axel spoorloos verdwenen te zijn.
Axels zakenpartner William Stanton zou veel liever dokter zijn dan winkelier. Wanneer de toekomstige bruid van zijn vriend berooid en eenzaam bij hem op de stoep staat, voelt hij zich voor haar verantwoordelijk. Hij laat haar meewerken in de winkel – waar zij binnen de kortste keren bewijst veel meer verstand van zakendoen te hebben dan hij.
Dat er een vonk overslaat tussen William en Eliza, valt moeilijk te negeren. Maar Eliza heeft Axel beloofd zijn vrouw te worden, en Will heeft maar één doel: genoeg sparen om medicijnen te kunnen studeren. Wanneer Axel ten slotte terugkeert, beginnen de problemen pas goed. Al snel staan Will en Eliza voor ingrijpende keuzes.
Hoeveel zijn ze bereid op te offeren om hun eigen dromen in vervulling te doen gaan? Of is er nog een andere mogelijkheid – een droom voor hen samen?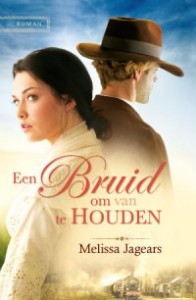 Everett Cline redt het niet in z'n eentje als pionierend boer; hij heeft een vrouw aan zijn zijde nodig. Dat geluk lijkt echter niet voor hem weggelegd. Drie postorderbruiden hebben hem al in de steek gelaten.
Dan waagt zijn buurvrouw, Rachel, achter zijn rug om, nog één poging. Ze zorgt ervoor dat de mooie, welgestelde Julia Lockwood met de trein naar het verre Kansas afreist. Op de vlucht voor haar verleden zoekt ze veiligheid en bescherming in een verstandshuwelijk.
Uit angst dat zijn vrouw hem in de steek zal laten, sluit Everett zich af voor zijn gevoelens. Hij wil niet nog een keer gekwetst worden. Ondertussen staat het verleden van Julia, dat ze zorgvuldig verzwijgt, iedere toenadering in de weg.
Hun huwelijk wordt een gevecht tussen twee eenzame mensen, die wanhopig verlangen naar liefde, maar elkaar hun hart niet durven geven. Tot ze wel moeten…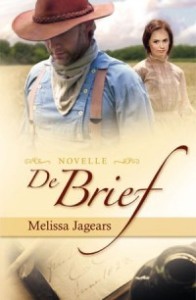 Dex Stanton heeft nooit veel tijd gehad om boekenwijsheid op te doen. Hij was te druk met het zorgen voor zijn familie. Nu hij naar het westen gaat, hoopt Dex zelf een gezin te stichten. Helaas loopt zijn poging om een postorderbruid te krijgen op niets uit; de bruid in spe drijft zelfs de spot met zijn vreselijke spelling. Hoewel hij beslist niet wil dat Rachel Oliver ontdekt hoe dom hij is, heeft hij hulp nodig en zij is de slimste vrouw van het stadje.
Rachel Oliver is drie jaar in het stadje blijven hangen, dagdromend over Dex Stanton, maar nu heeft ze er genoeg van. Als hij zo dwaas is een brief naar een bedrijf voor postorderbruiden te schrijven, moet hij dat zelf weten. Maar als ze Dex bijles gaat geven, beseft ze dat ze hem eigenlijk nog niet wil opgeven.
De tijd begint te dringen. Kunnen twee van de koppigste mensen uit het stadje hun trots opzij zetten om de liefde te vinden?
In deze novelle maakt u alvast kennis met een aantal personages uit Melissa Jagaers' debuutroman Een Bruid om van te houden die medio 2014 zal verschijnen.
German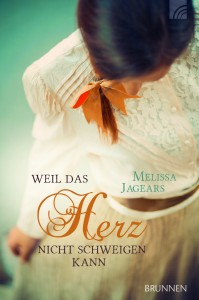 Möglicherweise gab es ja einen göttlichen Grund dafür, dass ihr Verlobter nicht zu finden war, als Eliza in Salt Flatts angekommen war. Sie hatte Gott zwar nicht gefragt, was sie tun sollte – aber vielleicht war die Ablehnung ihres künftigen Schwiegervaters eine Warnung. Und dass der Sheriff am Morgen die Banditen verhaftet hatte, die ihre gesamten Ersparnisse gestohlen hatten, kein Zufall, sondern ihre Rückfahrkarte nach Hause …
Eliza Cantrell kommt als bestellte Braut in die karge Landschaft von Kansas, um den jungen Kaufmann Axel zu heiraten. Statt ihres Verlobten trifft sie dort auf dessen Geschäftspartner William. Zarte Funken fliegen, doch Eliza ist Axel versprochen. Und Williams Zukunft als Arzt scheint so gar nicht zu Elizas eigenen beruflichen Träumen zu passen …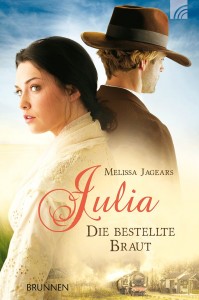 Everett drehte sich langsam Richtung Zug. Eine zierliche, modisch gekleidete Dame bugsierte einen übergroßen Handkoffer mühsam durch die Waggontür und kletterte vorsichtig die Stufen hinab. Ihr dunkles lockiges Haar wippte unter ihrem Hut und umrahmte ihre perfekten Lippen und die winzige Nase. Everett versuchte den Adrenalinstoß zu unterdrücken, der von seinen Zehen hochstieg. Diese bildschöne Frau war nie im Leben eine bestellte Braut. Um keinen Preis konnte sie seinetwegen hier sein …
Nach vier gescheiterten Verlobungen ist Everetts Herz endgültig gebrochen, und er glaubt, für immer allein bleiben zu müssen. Bis seine gute Freundin Rachel einen letzten Anlauf wagt und eine Frau für den Junggesellen in die Stadt kommen lässt …
Können die beiden trotz ihrer Vergangenheit vertrauen lernen? Werden all die gut gehüteten Geheimnisse ans Licht kommen? Und wird die leise entfachte Liebe eine Chance haben?