Marrying a stranger to save a ranch is one thing; losing the land on their wedding day is another.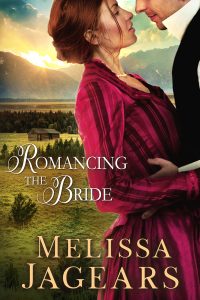 Are you ready to head to Wyoming with me for ranching, bad guys, family squabbles, and true love? Perhaps you're like me and have been wondering when I'd write another marriage of convenience–it's now!
What early  reviewers are saying:

" Janette Oke set the standard for marriage of convenience romantic fiction but Melissa Jagears has upped the bar to a new level."

" I fell in love with many of the supporting characters, and the town of Armelle itself. I could start at the beginning and reread this book now! "

" For those who desire to read Christian Romance, this ranks in the best of the best. "
Learn more about the book, read a first chapter, and find all the stores where you can preorder by clicking here.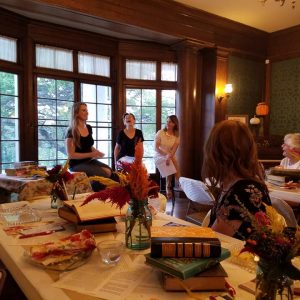 Thought I'd share a little about the writing life. I had a FABULOUS time talking to readers at the Brown Mansion last month — Or as you might know it, the Lowe Mansion.  That green wallpaper is the hand-painted Italian wallpaper I believe I mentioned in A Heart Most Certain. I took a few videos right before the event, and I'm hoping I can figure out how to voice over the crazy things I was saying as I was having such a fun time revisiting where things "happened" in the book as I ran around downstairs because I didn't have much time.

Pray for me that I get a bit less crazy busy and I'll get on that, it was way too fun and felt way too real. As if I hadn't made up those characters in my head at all!