I'm so excited to show you my newest book's cover–for more reason than one.
I give you Marrying Mr. Wrong – Tim and Gwen's story!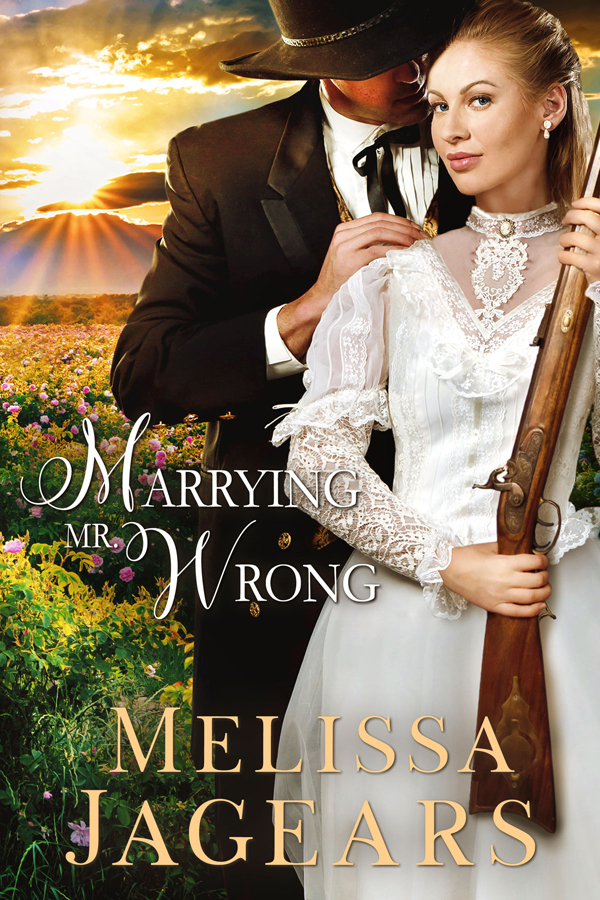 Can a man who's completely wrong for her help her find Mr. Right?
Gwendolyn McGill wants to be loved and accepted for who she is, but that's hard to do in a small town where everyone judges her by the scandal her father caused. Unfortunately, the man she hoped would sweep her away from all the wagging tongues is no longer interested in marrying her. Unable to leave town, she's determined to prove she's more than just a pretty face who knows how to bat her eyelashes.
For years, Timothy O'Conner has loved Gwen from a distance, knowing someone like her would never be attracted to a lowly ranch hand with a blemished face like him. When Gwen unexpectedly shows up at the ranch, asking him to help her learn how to attract a man of quality, Tim's feelings become even harder to suppress.
When danger pushes them together, they discover there's more to each other than either of them imagined. Though God is no respecter of persons, is the desire of their hearts strong enough to defy society's expectations?
****
The fun Easter Egg on this cover though is my daughter is actually on the cover. No, not the woman's face, but her hands. My cover designer couldn't find anyone holding a period accurate rifle in the right position and I realized that my one and only firearm (My husband made it for me from a kit. The blackpowder rifle's name is "Calvin" since my husband names his guns, I had to follow suit and "cal" for caliber is stamped on the barrel and therefore became Calvin) would work. So I convinced my daughter to play stock photo girl for me and then my designer did her magic.