Though I link to on-line retailers, don't forget to support your local bookstore! Type in your zip code here to find a Christian store near you! (The website doesn't look like much, but it works!)
On-line Retailers:
 Click on covers for more information about each title
(My series share characters, but are written to stand alone. If you like to read chronologically, they are in order below.)
Frontier Vows Series
#1 – Romancing the Bride – INSPY AWARD FINALIST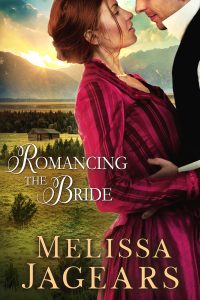 "Romancing The Bride is probably the best book I've read this year! I was snatched by the author's words and thrown into the story on the very first page. The story is filled with wonderful faith content, romance, true love, action, and so much more! I was rooting for the main characters as they walked through the hard things of life. I fell in love with many of the supporting characters, and the town of Armelle itself. I could start at the beginning and reread this book now! Romancing The Bride is the best example of a "good book" that I've seen in a long while. If you choose to read this book, you will be glad you did!" ~ GoodReads Review: Mandy
The Teaville Moral Society Series
#1 – Engaging the Competition (Novella) – RT TOP PICK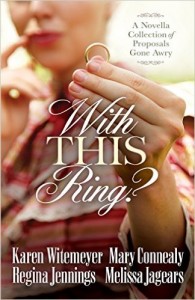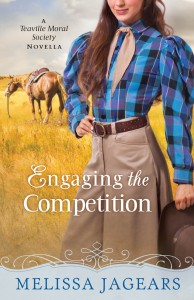 "What a unique and absolutely wonderful novella this was! The author did such a good job at creating two characters who have flaws, but are utterly likable, as well. Harrison and Charlotte (Charlie) have great chemistry, a problematic history, and I had to laugh at the fact that their first kiss wasn't all that great for them! I really enjoyed this story and loved watching these two characters grow so much from beginning to end." ~ GoodReads Review: Brittany
#2 – A Heart Most Certain – INSPY AWARD FINALIST
"The romance is a real treat here, and the story has an almost fairytale-like quality to it, plus an utterly romantic ending. Jagears has clearly demonstrated that she has a bright future in the inspirational genre. Looking for your next inspirational book club book? Look no further!" ~ RT Reviews
#3 – A Love So True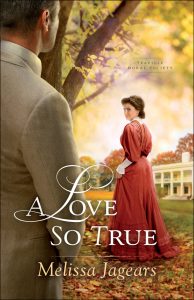 "The storyline is compelling and has a wonderful, thought-provoking message about charity, community, and that redemption is open to everyone, regardless of circumstances. This series is not a light inspirational series, so those readers who want something with a deeper, gripping storyline, look no further." ~ RT Reviews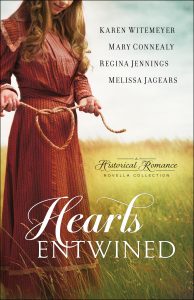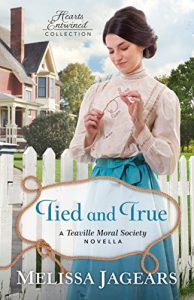 "What a witty group of heartwarming, romantic tales that showcases each author's ability to weave a good story, subtly built upon beloved characters and settings from previous books!" ~ Rebecca (Goodreads Review)
#5 – A Chance At Forever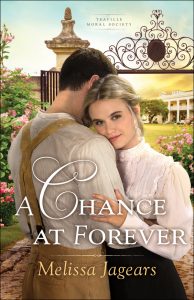 "…The romance is sweet and lovely, and Jagears knows how to pull heartstrings. If you are a historical inspirational romance reader, this is a fantastic read in an enjoyable series." ~ RT Book Reviews
Unexpected Brides Series
#1 – Love by the Letter (Novella) – ACFW CAROL AWARD WINNER
"….But the thing that really got me was the 'just because the Lord opens a door doesn't mean you have to go thru it' thing. It floored me. It's not every day I actually 'hear' something in a novel – even moreso when we're talking about chrischun-based fiction. So this dropped my jaw… and earned itself extra stars, in the offing." ~ Goodreads Review: Anna Marie
#2 – A Bride for Keeps – INSPY AWARD FINALIST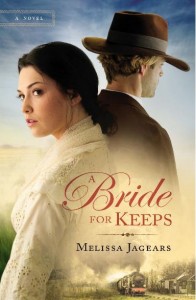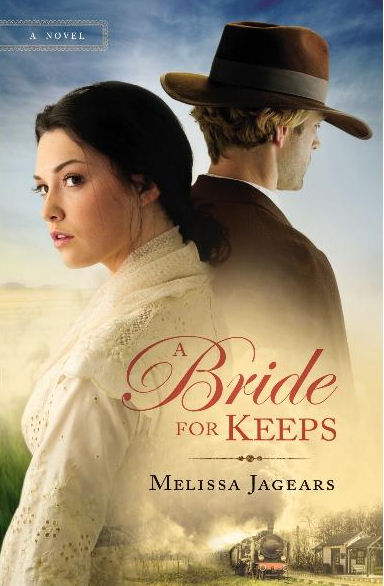 "Beautiful, descriptive writing makes for excellent storytelling in Jagears' debut. Everett and Julia are two stubborn, strong-willed yet vulnerable characters at the center of a story about surrender and love. With a well-crafted plot, Jagears deftly expresses the characters' struggle to overcome feelings of self-doubt on their journey toward God and each other." ~ RT Book Reviews
#3 – A Bride in Store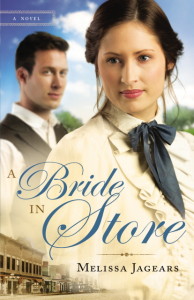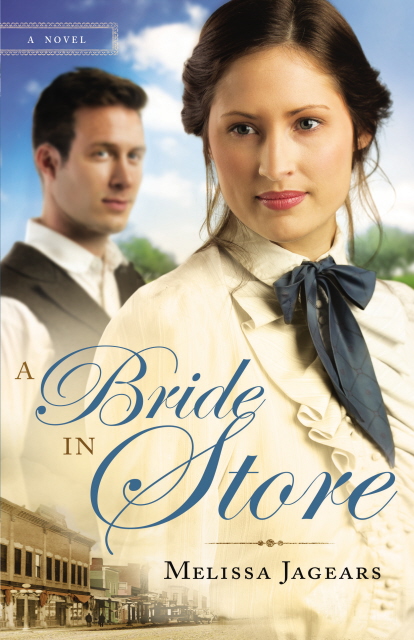 "I loved Ms. Jagears debut novel and this one is just as good, if not better. She has a way of creating flawed characters that endear themselves to the reader." ~ Blog Reviewer: All Things are Possible
"I also really enjoyed her discussion questions! Most books I skim over these because they are so "blah". Her's are great and I would suggest her series for a book club for sure!" ~ Blog Reviewer: Breath Perfumed
#4 – A Bride at Last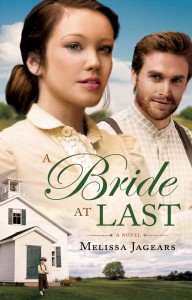 "Melissa's advantage . . . is her strength of characterization and her lack of fear in creating a hero and heroine who are practical, naturally flawed, and respond to their circumstances with genuine emotion rather than a souped up version of perfection! A Bride at Last is sure to please readers of Deeanne Gist and Karen Witemeyer and can be read as a standalone novel." ~ Blog Reviewer: Relz Reviewz
#5 – Blinded by Love (Novella)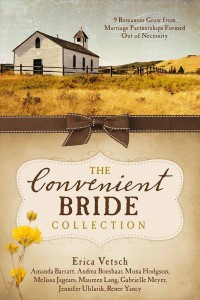 "Melissa Jagears' novella, Blinded by Love, is a refreshingly unique piece of Christian historical fiction. Her heroine, Margaret, is forty-seven!!! Shocking in Christian romance for a heroine to be this old. I've been told for the CBA market that I couldn't make my leading ladies over thirty five! So when I read Margaret's age, I sent up a "Huzzah!!!" ~ Blog Reviewer: Overcoming with God
Non-Fiction
Strengthen Your Fiction by Understanding Weasel Words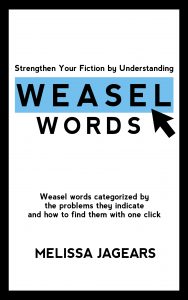 "This inexpensive book and optional purchase of the macro code is by far the best purchase I've made in my writing career. I wish I'd had it from the beginning. It's a book which should be required reading for every beginning writer to make their journey to publishing a great deal less stressful." ~Amazon Reviewer
I am an Amazon Affiliate and accordingly, most of the Amazon links in any of my posts are "affiliate links." This means if you click on the link and purchase the item, I will receive an affiliate commission.